The Women's Foundation of the South Launches the Womxn of Color at Rest Initiative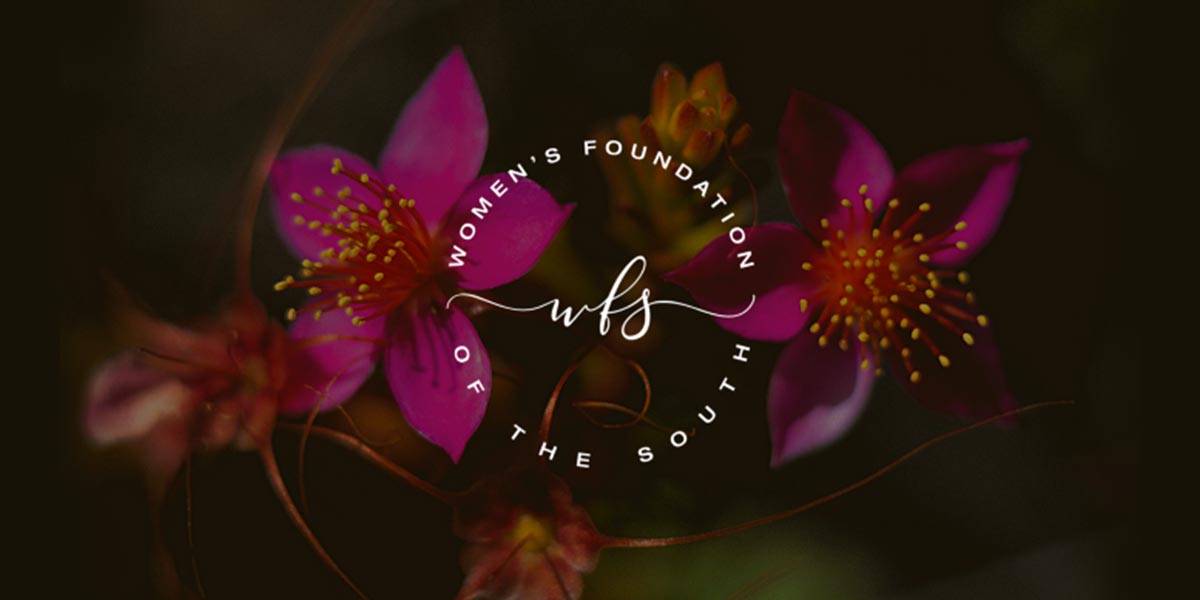 New Orleans, LA — December 8, 2021
Southern-based nonprofit, The Women's Foundation of the South is proud to announce the launch of its restorative power initiative, Womxn of Color at Rest (WŌC @ Rest) and its inaugural grant recipients list totaling $189K in grants dedicated to wellness. After receiving its first grant earmarked for grantmaking, WFS invested those resources in Louisiana-based womxn of color leaders working in the nonprofit sector. Focused on supporting the wellbeing often elusive to womxn of color, WŌC @ Rest hopes to reenergize womxn leaders who exhaust themselves in service of helping others.
WFS was created to address the dramatic gap between philanthropic dollars given to mainstream nonprofit organizations versus those led by and serving womxn of color, particularly in the South. WŌC @ Rest offers hard-working womxn of color leaders a needed break from responding to compounding disasters — COVID19, eviction crisis, persistent maternal mortality, mental health and safety, joblessness, and Hurricane Ida. "We are the 911 of our community," says Christi Rosales-Farjardo, executive director of El Pueblo Nola.
Carmen expressed her excitement for the WŌC @ Rest initiative, saying, "Womxn of color are viewed as strong, resilient, and the backbones of our communities. Yet, womxn of color leaders are doing the most with the very least. We wanted to create a space for these womxn to know they are appreciated and rest is not a luxury. Rather, it is a necessity." WŌC @ Rest will make grants restricted to the restoration of the leader and bring womxn of color leaders together for a 1.5-day retreat and listening session. WFS intends to replicate this model of supporting the restoration of womxn of color leaders and bringing them together for a listening session as it expands its work to other states in 2022. WFS is pleased to partner with Junebug Productions, one of the oldest African American theater companies in the US, to curate the gathering as a culturally grounded experience that evokes the healing power of the arts. "Junebug is inspiring a movement to show womxn of color that there is a different way to do the work we are charged to do. That way centers our rest as a form of resistance," says Stephanie McKee, Junebug executive director.
The nonprofits participating in WŌC @ Rest work in areas of social services, public health, housing, community organizing, and small business support. They serve womxn and families in rural and urban communities, including birthing and parenting womxn, undocumented and immigrant families, returning citizens and sex workers, youth and the elderly. Each grant recipient will receive $5,000 through the WŌC @ Rest initiative, of which $2,000 will support the participant's time at the in-person listening session and retreat and cover any needed childcare costs. The remaining $3,000 will be used to support each participant's wellness plan such as a vacation, spa treatments, or professional development.
The recipients of the grant include: Familias Unidas en Accion, Louisiana Fair Hosing Action Center, Ashé Cultural Arts Center/Efforts of Grace, El Pueblo NOLA — NOLA Village, Crescent City Family Services, Women with a Vision, House of Tulip, Operation Restoration, Labor and Love, Coastal Communities Consulting (CCC), NewCorp, Inc., Our Voice Nuestra Voz, Birthmark Doula Collective, New Orleans Youth Alliance, Training Grounds, NOLA baby cafe', Urban League of Louisiana, Louisiana Public Health Institute, Saul's Light Foundation, United Houma Nation, Inc., HousingNOLA, The Level Up Campaign, Institute of Women and Ethnic Studies (IWES), H. E. R. Institute, New Orleans Women & Children's Shelter, Zion Travelers Cooperative Center, Inc., Power Coalition for Equity and Justice, and Junebug Productions.
About Carmen James Randolph:
Carmen James Randolph, Founding CEO & President, is a renowned philanthropist and leader known for championing sustainable transformation from the intersections of gender, racial and social justice. Her quiet yet powerful and unflinching approach galvanizes funders, donors, policy makers and grassroots activists to forever change communities, organizations and people for good. Most recently serving as Vice President for Programs at the Greater New Orleans Foundation, Carmen is an innovator, strategist, expert grant-maker, and collaborative leader committed to the prosperity of communities of color. She is a 21-year veteran of philanthropy, initially launching her philanthropic career at the Eugene & Agnes E. Meyer Foundation in Washington, DC. Since launching her career, she has leveraged more than $20M in new investments from national and regional funders to support and transform marginalized communities. Leading programming at the Greater New Orleans Foundation since 2014, she helmed a team of 12 professionals and presided over $11 million in the Greater New Orleans Foundation's discretionary, donor-advised, and scholarship grantmaking while also directing programmatic work.
---
ABOUT WFS
WFS is a 501(c)3 organization for women and girls of color in the South, and led by the same, founded on the principle that solutions are often held by those closest to the problem. WFS raises funds for active programs, services, and resources for women and girls of color and their families to stimulate building health, wealth, and power, and will serve women of color in Alabama, Arkansas, Florida, Georgia, Kentucky, Louisiana, Mississippi, North Carolina, South Carolina, Tennessee, Texas, Virginia, and West Virginia.
Media Contact:
Penny Guyon - [email protected]
Tashion Macon - [email protected]
---