Women's Foundation of the South Launches in New Orleans. Names Carmen James Randolph as Founding President and CEO
Organization will serve women and girls of color across the South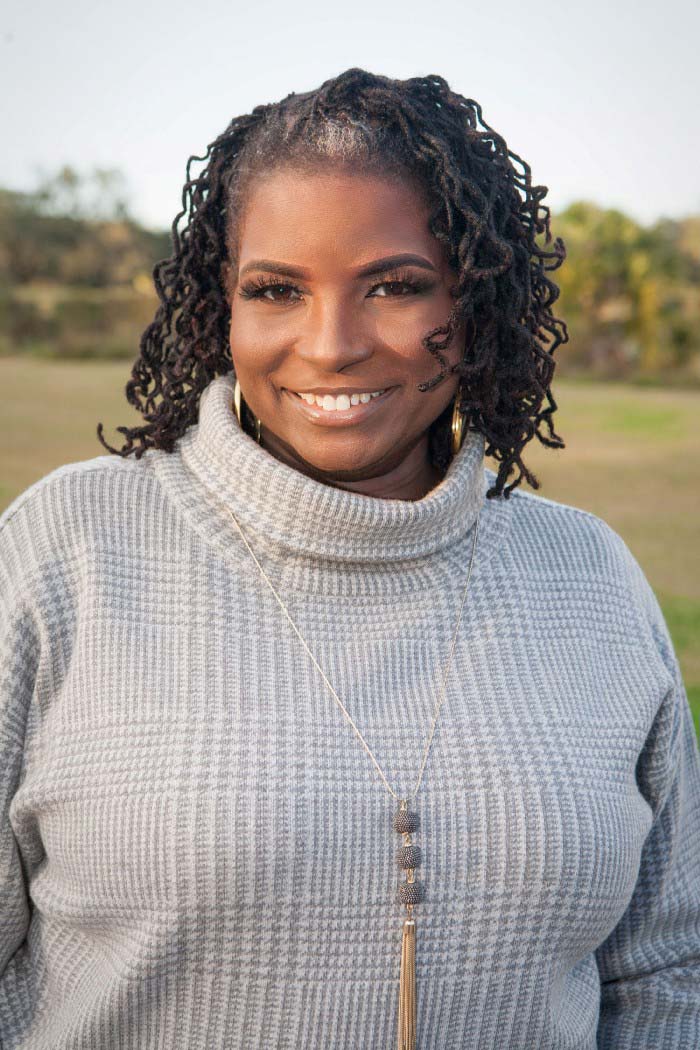 New Orleans, LA — August 25, 2021
Carmen James Randolph, noted philanthropy leader and former Vice President for Programs of the Greater New Orleans Foundation, has been announced as the Founding President and CEO of Women's Foundation of the South (WFS), a revolutionary first-of-its-kind foundation founded by and created for women and girls of color in the South to advance gender and racial justice. As President and CEO, she will stand up this exciting new entity, build its team, broker partnerships with women of color leaders across the South to inform WFS' work and investments, and oversee the strategic direction and day-to-day operations.
WFS, which will have a permanent endowment, will serve as a gateway for donors, foundations, corporations, and individual investors to maximize the social impact of their investments in women and girls of color in the South. WFS's mission is to center and invest in the collective power, health, well- being, economic security, and leadership of women and girls of color in the South, with the vision of creating a flourishing South where women and girls of color are healthy, safe, and well-resourced to determine their own destinies, so they and their families thrive.
Ms. Randolph is well known for her expertise in building and leading regional and national networks of grantmakers that advance systemic reform through action, rich community partnerships, and investment. She has deftly leveraged more than $20M in new investments from national and regional funders to support marginalized communities. As a seasoned grantmaker, she has led more than $11M in annual grantmaking from discretionary initiatives and competitive donor-advised funds. She is skilled in building nonprofit capacity through sustained operating support and strategic investments in organizational development at critical moments in a nonprofits' life cycle. She has an abiding respect for the home wisdom of community leaders. Her stalwart leadership at the Greater New Orleans Foundation dramatically transformed its grantmaking, programmatic initiatives, and strategic focus. Her work in disaster grantmaking influenced the equitable practices of other regional funders, establishing the Foundation as a leader regionally and nationally in this area. Her work is grounded in equity and inclusion in all programmatic work and grantmaking strategies. She consistently builds dynamic and diverse teams with outstanding recruiting and retention skills to expand organizations' influence and extend their expertise and impact. This will greatly enhance WFS' work, which is critically important due to a long history of institutionalized racism and disenfranchisement in the South.
As stated by the Ms. Foundation for Women, which recently published a comprehensive Call To Action called Pocket Change, notes: "Women, particularly women and girls of color, continue to navigate decades-old, complex systems of oppression and a daily onslaught of threats to their autonomy, safety, and well-being. Even in the absence of proportionate formal political power, women (especially women of color) have led and served as the backbone of nearly every impactful grassroots movement in the United States, including labor movements and the civil rights movement."
WFS recognizes that women of color continue to do the most with the least amount of resources and support. WFS challenges us to imagine what is possible if women and girls of color had more to lead the change needed in their communities and advance their economic well-being. Led by Carmen James Randolph, WFS represents the social justice and transformational change so direly needed in our nation, particularly in the South.
---
ABOUT WFS
WFS is a 501(c)3 organization for women and girls of color in the South, and led by the same, founded on the principle that solutions are often held by those closest to the problem. WFS raises funds for active programs, services, and resources for women and girls of color and their families to stimulate building health, wealth, and power, and will serve women of color in Alabama, Arkansas, Florida, Georgia, Kentucky, Louisiana, Mississippi, North Carolina, South Carolina, Tennessee, Texas, Virginia, and West Virginia.
Media Contact:
Penny Guyon - [email protected]
Tashion Macon - [email protected]
---